Lauren and Jim Grien Honored at AJC Atlanta's Annual Selig Distinguished Service Award Dinner
June 2018 | News & Press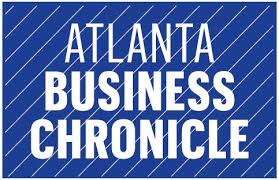 Lauren and Jim Grien received the Selig Distinguished Service Award of the American Jewish Committee Atlanta at a recent dinner at the Georgia Aquarium.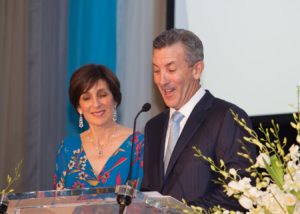 The Griens have a family foundation. Jim Grien is president and CEO of TM Capital Corp. And Lauren Grien just completed her tenure as president of the Atlanta chapter of the AJC at its annual meeting on May 19.
It was the 32nd annual Selig award. Past recipients include Steve Selig, Steve and Sheri Labovitz, Linda Selig, Mike Leven, Cathy Selig, Lila and Doug Hertz, and Robert Arogeti.
The dinner, held on May 8, was co-chaired by Diane and Kent Alexander, Karen Kerness and Rabbi Peter Berg, Lila and Doug Hertz, and Billi and Bernie Marcus. The event, which is tied to AJC's annual campaign, raised more than $1.2 million.
The event also featured remarks by AJC's CEO, David Harris. It also included a presentation to participants in the Leaders For Tomorrow (LFT) program for high school sophomores and juniors. The 31 students from 17 different schools across metro Atlanta participated in a year-long program learning about Jewish and Israeli history, advocacy and coalition building.
Article Written by Maria Saporta.
This article originally appeared in the Atlanta Business Chronicle.