Mergermarket's M&A Dealmaker Q&A with Michael Goldman
October 2012 | News & Press
TM Capital Managing Director Michael Goldman is interviewed in mergermarket's Regional Flash Report regarding TM Capital's role in Kodak's divestiture of its Eastman Gelatine subsidiary to Netherlands-based Rousselot, a division of the VION Food Group.

M&A DEALMAKER Q&A
Interview by Ilene Friedland, Senior Editor, mergermarket
October 12, 2012
View full newsletter here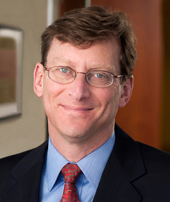 Michael Goldman, Managing Director of boutique bank TM Capital, advised Rochester, New York-based Eastman Kodak on the divestiture late last year of its Eastman Gelatine subsidiary to Netherlands-based Rousselot, a division of the VION Food Group, a USD 12bn international food company. Peabody, Massachusetts-based Eastman Gel manufactures gelatin for the photographic, pharmaceuticals, edible protein and food/confectionary markets.
In June TM Capital was awarded Middle-Market Deal of the Year and Cross-Border Deal of the Year by ACG New York for its work on this deal.
Q: Why did Kodak decide to divest Eastman Gelatine?
A: Eastman Gelatine, which was originally created solely to provide for Kodak's internal needs, produces a very high quality gelatin for photographic uses which actually require a higher standard of clarity and purity than gelatin used in food or pharmaceutical products. As the photographic market changed Kodak shifted from being the sole user of this premium gelatin to also selling it to outside customers for both pharmaceutical and other purposes, so Kodak eventually realized it would make sense to divest this division.
Q: How did TM Capital go about finding buyers?
A: Gelatin is a global product and the key was to gain access to key strategic buyers around the world who would want to expand in to additional markets here and abroad. We are a long term member of M&A International, an international alliance of mid-market focused investment banks, which enabled us to reach out locally to companies around the world. Use of this network was crucial to finding the key global players and getting their attention.
Q: What were some of the unique aspects of this deal?
A: Kodak was still going to be a major customer of Eastman Gelatine even after the divestiture, so along with negotiating the deal, we also had to structure a complex supply agreement that would work for both the buyer and the seller. Kodak wanted assurances that there would be a supply available to them at a reasonable price and the buyer wanted to ensure that there would be sufficient purchases coming from Kodak.
What also made it a unique deal environment is that there are many potential purchasers of gelatin from different industries and for different uses, but photographic gel sells at a premium, so if the mix of purchasers changes that would change the financial profile for the buyer.
An additional issue was Kodak's plan was to complete the divestiture by the end of 2011, so time was a factor in getting the deal done. (Note: Kodak filed for Chapter 11 bankruptcy protection in January of 2012.)
Q: Did the cross border aspect of the deal make it more complicated?
A: About one-third of the deals that TM Capital is involved in are cross-border deals, so we are used to working with different cultures and different languages. But that being said, it is generally a bit of a challenge for European acquirers coming to the US because this is a more litigious country. Agreements are much longer here and address more issues, so there is always a process to get a European buyer comfortable with what are considered standard contract terms here. VION already had some operations in the states and they are a very sophisticated international acquirer, so that also helped the deal to go smoothly.
Q: How will this deal affect the competitive landscape for the gelatin industry?
A: Rousselot is one of several multinational companies in the gel business so this acquisition is likely to enhance their global market position, which was probably a motivating factor for the acquisition.
Q: Was this TM Capital's first divestiture negotiation for Kodak?
A: No, we had also advised Kodak on two other divestitures which made it easier for all the parties involved because we had gone down this path before. In April of 2011, Kodak sold its Microfilm unit to Dallas, Texas-based Eastman Park Micrographics and in 2007, Rohm & Haas, the Pennsylvania-based chemicals group, acquired Kodak's light management films business. So this was the third in a series.
This interview has been edited and condensed for clarity and space constraints.
Interview by Ilene Friedland
Ilene Friedland is a Senior Editor at mergermarket who has covered the New England and Mid-Atlantic regions.
###
View Michael's biography here
Email Michael here