Steve Hunter Joins TM Capital to Lead Sponsor Coverage
October 2017 | News & Press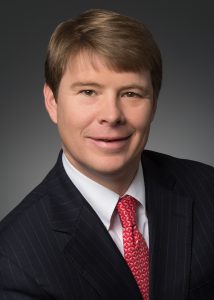 October 2, 2017 – We are pleased to announce that Steven J. Hunter has joined TM Capital as a Managing Director and Shareholder to lead TM's Financial Sponsor coverage. Mr. Hunter's decades of experience includes Financial Sponsor coverage leadership roles at both Greene Holcomb Fisher and Morgan Keegan.
Jim Grien, President and CEO of TM Capital commented: "Our rapidly extending reach among Financial Sponsors is an important driver of TM Capital's overall growth, and Steve's singular focus will be to assure that we are proactively seeking avenues every day to add value to our Financial Sponsor relationships. We're thrilled to welcome Steve to TM Capital."
Steve added, "For years, I've admired TM Capital as an ascending force in the middle market, particularly among Financial Sponsors who both covet access to our sell side clients and seek to leverage our global reach and domain expertise to build and harvest portfolio value. I'm excited to join the Firm and further focus our capabilities in support of our Financial Sponsor practice."
Mr. Hunter will be based in TM Capital's Atlanta office and will oversee Financial Sponsor relationships on a national basis. He holds an MBA from Harvard Business School and a BA from Bucknell University.