TM Capital Advises Tate's Bake Shop in its Recapitalization with The Riverside Company
September 2014 | News & Press
TM Capital, a leading middle market investment banking firm with offices in New York, Boston and Atlanta, served as exclusive financial advisor to Tate's Bake Shop, a leading marketer of premium branded baked goods, in its recapitalization with The Riverside Company, a global private equity firm with more than $4.6 billion of capital under management. We assisted Tate's founder, Kathleen King, in attracting a partner that shares her vision and offers the resources necessary to capitalize on the company's numerous growth opportunities. This transaction success further highlights TM Capital's differentiated expertise in realizing premium values for consumer brands.
– Tate's is a premium, consumer branded producer of gourmet baked goods renowned nationwide for its signature thin, crispy cookies
– The Company has maintained a distinctive, home-style quality while achieving exceptional growth by strategically expanding distribution across multiple retail channels and geographies to meet fervent consumer demand
– Founded in a quaint Southampton, NY bake shop, Tate's has established a preferred, national consumer brand through "word-of-mouth" recognition by devoted consumer advocates and widespread media acclaim
– The Riverside Company, a private equity investor in growth companies since 1988, expects to enhance marketing, distribution and production, while retaining the Company's entrepreneurial spirit and hands-on creativity
For more information, please visit www.tmcapital.com/transactions.
What Our Clients are Saying

"Bringing on TM Capital was one of the smartest business decisions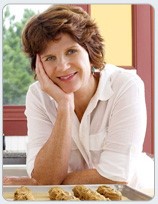 I've made. With their expert knowledge, insight, and kindness, the TM team smoothly brought us to the finish line with a partnering company that is a perfect fit for my business. I'm extremely grateful to TM Capital, and I look forward to the next chapter of growth for Tate's Bake Shop."


-Kathleen King, CEO, Founder, Tate's Bake Shop

About TM Capital
Celebrating our 25th Anniversary in 2014, TM Capital Corp. is a partner-owned investment banking firm based in New York, Boston and Atlanta, which has completed over 250 transactions with a combined value in excess of $16 billion. Since 1989, we have advised clients navigating a full range of critical transactions, including complex mergers, acquisitions, debt and equity financings, minority and majority recapitalizations, restructurings, and advisory services including takeover defense, fairness and solvency opinions, valuations, as well as litigation support. We have built deep industry expertise in key sectors and our team regularly publishes research highlighting current and emerging trends in targeted industries and markets. TM Capital is a member firm of M&A International Inc., the world's leading alliance of mid-market investment banks with over 600 M&A professionals in 40 countries. Members have closed over 1,300 transactions totaling more than $75 billion in value over the past five years.