David Felts Joins TM Capital
January 2016 | News & Press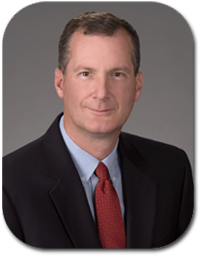 January 25, 2016 – We are pleased to announce that David Felts has joined TM Capital as a Managing Director and Shareholder. Mr. Felts will be headquartered in our Atlanta office and brings to TM Capital nearly three decades of enduring professional relationships nationwide.
"I have known David Felts for 25 years and have always admired his unqualified commitment to client service and business integrity," said Jim Grien, President and CEO of TM Capital. "One of the hallmarks of David's success has been his creativity in positioning and articulating company value theses and, like us, his transaction history includes many noteworthy outlier outcomes. I believe that David's contributions to our business will be immediate and outsized." Mr. Felts commented: "I am thrilled to join TM Capital; an institution I have known as a high quality, active participant in an M&A market increasingly more dynamic, complex and global. I believe the Firm's culture of collaboration, breadth of industry focus, scope of services, span of transaction size successes, and international reach will allow us to deliver unparalleled capabilities to help our clients achieve their goals."
Mr. Felts' expertise encompasses a range of transaction types and spans industry verticals including textiles, building products, consumer / retail and industrial services. He is highly regarded as an architect of portfolio company divestitures for many well respected middle market private equity firms and is a frequent panel speaker at middle market M&A industry conferences.
Prior to joining TM, Mr. Felts was a Managing Director at Brookwood Associates, where for over a decade he focused primarily on middle market M&A advisory. Previously, he was a founding partner at Equity Capital Partners and a Director at Prudential Securities Investment Banking (where he and Mr. Grien spearheaded the growth of Prudential's successful Consumer / Industrials Industry Practice Group).
Mr. Felts holds an MBA from the J.L. Kellogg Graduate School of Management at Northwestern University and a BA from the McIntire School of Commerce at the University of Virginia.