TM Capital Congratulates Our Newly Promoted Professionals
January 2016 | News & Press
With the successful close of 2015, TM Capital is pleased to announce the promotion of four professionals whose commitment and dedication have made a significant impact on the growth of the firm. Please join us in congratulating these members of our team.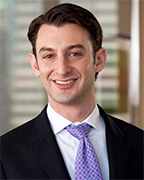 Phil Krieger has been promoted to Principal. Phil has over eight years of investment banking experience and has completed a broad range of complex M&A, financing and advisory engagements for public and private companies.  Phil has made substantial contributions to TM's success, particularly in the firm's consumer/retail and manufacturing practice areas, including for recent marquee clients such as Starbucks, Mud Pie and DiversiTech.  As a graduate from Emory University's Goizueta Business School with concentrations in Finance and Management, Phil continues to be acknowledged for his strong efforts since joining TM's Atlanta office in 2007. Phil continues to be active within the community, including through the Atlanta chapter of ACG (Association for Corporate Growth), Emory University's Alumni Association, The Temple and a variety of other local causes and organizations.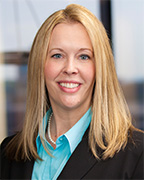 Thea Juhl has been promoted to Director of Administration and Corporate Controller. Thea has been climbing the corporate ladder since she joined TM in 2002. Thea will remain based in the Atlanta office while overseeing all of the accounting, HR/administrative functions, and internal controls for TM Capital's New York, Boston and Atlanta offices.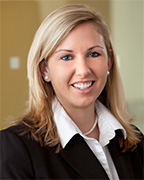 Stacey Link has been promoted to Marketing Director. Since joining TM's Boston office in 2011, Stacey has led the firm's marketing and communications efforts, including media relations, web strategy, event management, and the publishing and distribution of firm research. Stacey is a graduate of Elon University where she received a bachelor's degree in Corporate Communications.
Vidur Kapur has been promoted to Associate. Since joining TM's New York office, Vidur has worked on a range of transactions across the company's industry verticals while consistently searching for opportunities to expand his knowledge. Vidur's prior professional experience includes internships with Mercer and BET Networks. Vidur is a graduate from Wharton School of the University of Pennsylvania and holds a Bachelor of Science degree in Economics with a concentration in Finance.
About TM Capital
TM Capital Corp. is a partner-owned investment banking firm based in New York, Boston and Atlanta which has completed over 275 transactions with a combined value in excess of $17 billion. Since 1989, we have advised clients navigating a full range of critical transactions including complex mergers, acquisitions, debt and equity financings, minority and majority recapitalizations, restructurings, and advisory services including takeover defense, fairness and solvency opinions and valuations. We have built deep industry expertise in key sectors, and our team regularly publishes research highlighting current and emerging trends in targeted industries and markets. TM Capital is a partner firm of M&A International Inc., the world's leading alliance of mid-market investment banks with over 650 M&A professionals in 43 countries. Our MAI team has closed over 1,400 transactions totaling more than $75 billion in value over the past five years.