TM Capital Celebrates 25 Years
March 2014 | News & Press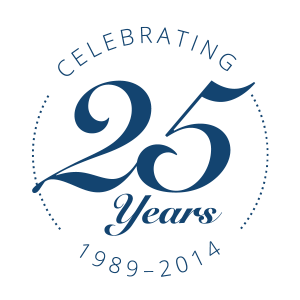 Every winter at about this time, we offer you – our clients and friends – TM Capital's thoughts on the year just passed and a perspective on the year ahead. In recent times, our TM Capital Advisor commentary has been dominated by tales of the deals we completed in the annual sprint to year end as well as a preview of upcoming events. While 2013 left us with a "deal sheet" overflowing with great war stories – and 2014 commences with the most robust pipeline in our Firm's history – we thought we would depart from our usual format and offer a more historical perspective.
2014 marks our twenty five year anniversary. Not only is TM Capital one of the most tenured, continuously operating partner-owned investment banks in North America, we are blessed to enjoy unique longevity amongst our founding partners. Greg Robertson, Michael Goldman and Paul Smolevitz co-founded TM Capital in 1989 and, today, remain as fully engaged as ever. Beyond our "founding three," TM Capital partners' average tenure is over 15 years. The collective experience, wisdom and relationships we've accumulated over a quarter of a century together are the fuel which drives our practice forward as we engineer ever more extraordinary outcomes for our clients around the globe.
Today, what began in 1989 as a small generalist boutique is a worldwide practice – spanning unmatched execution capabilities in M&A, debt and equity financing, restructuring and advisory; five expert industry practice groups serving a global client roster and publishing market leading research; three domestic offices and partner offices in 40 countries; and a culture of collaboration that sets TM Capital apart.
As we look ahead to the next 25 years, we marvel at how much has changed here and in the world around us since Greg, Paul and Michael founded TM Capital in 1989. Amongst all of that change, however, one thing remains resolute: our unwavering commitment to client service.

Click below to see the rest of our newsletter, the TM Capital Advisor