Sanabe Team Joins TM Capital to Expand Industrial Practice
September 2015 | News & Press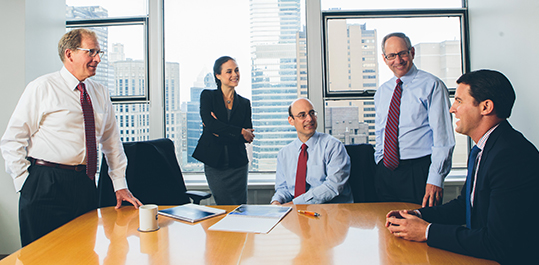 New York, NY – September 9, 2015 – TM Capital is pleased to announce the expansion of our Industrial practice with the addition of Sanabe & Associates, LLC, a boutique investment bank focused on the Building Products, Paper & Packaging and Renewable Energy industries.  Together, TM Capital and Sanabe have completed over 125 mergers, acquisitions and financings in the Industrial space with a total value in excess of $12 billion.  Sanabe founder Jonathan Mishkin and his team have earned a distinguished reputation for industry expertise, transactional acumen and client service, having represented such notable companies as Ainsworth Lumber Co. Ltd., Catalyst Paper Corporation, EACOM Timber Corporation, Finch, Pruyn & Company, Inc., Huttig Building Products Inc., Interfor Corporation, Kruger Inc., Longview Fibre Company, NewPage Corporation and WestRock Company.
Prior to founding Sanabe in 2002, Mr. Mishkin served as the North American Group Head for Paper, Packaging and Forest Products at Credit Suisse First Boston and Donaldson, Lufkin & Jenrette.  Previously, Mr. Mishkin built a leading franchise in paper and forest products at Burns Fry Limited and served in the investment banking division at Morgan Stanley.  Mr. Mishkin joins TM Capital's Industrial team as a Managing Director in our New York City office.
"The Sanabe team adds complementary expertise to our Industrial practice, deepening our capabilities in key sectors which are currently booming in the middle market," said Jim Grien, President and CEO of TM Capital.  "We are pleased to be joining forces with a team of industry leaders whose business practices mirror our own and whose marketplace reach will enable us to enhance our services to clients."  Mr. Mishkin commented: "TM Capital's twenty-six year legacy of offering unbiased advice across a range of M&A and financing transaction types provides the perfect platform for us to jointly expand our Industrial practice."  The new specialty practice within TM Capital's Industrial group will be known as TM Sanabe Partners.
For more information on our Industrial practice, visit
www.tmcapital.com/tm-sanabe
.
About TM Capital
TM Capital Corp. is a partner-owned investment banking firm based in New York, Boston and Atlanta which has completed over 275 transactions with a combined value in excess of $17 billion. Since 1989, we have advised clients navigating a full range of critical transactions including complex mergers, acquisitions, debt and equity financings, minority and majority recapitalizations, restructurings, and advisory services including takeover defense, fairness and solvency opinions and valuations. We have built deep industry expertise in key sectors, and our team regularly publishes research highlighting current and emerging trends in targeted industries and markets. TM Capital is a partner firm of M&A International Inc., the world's leading alliance of mid-market investment banks with over 650 M&A professionals in 43 countries. Our MAI team has closed over 1,400 transactions totaling more than $75 billion in value over the past five years.