What are clients saying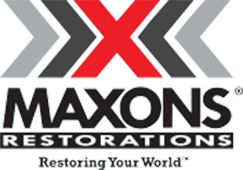 TM Capital provided excellent advisory services on our recent acquisition by First Onsite. I found it essential to have a trusted partner with industry-specific knowledge, experience and relationships to guide us through the often complex sale process. TM provided invaluable strategic perspective, robust data analytics and close collaboration every step of the way. From start to finish, everyone on their team was professional, responsive and accessible, ensuring we arrived at a very successful outcome that both maximized value and provided greater growth opportunities for our team moving forward.

We met members of the TM Capital team when we reviewed a prior client of theirs in the sector and were impressed with their experience and industry knowledge. When it came time for Cennox to explore a transaction to help fuel our continuing growth, they were the natural choice to be our advisor. While our business spans the U.K., Europe and the U.S., the fastest growing segment is in the U.S. TM was able to leverage their deep industry knowledge, familiarity with cross-border transactions and long-standing relationships across the private equity community to assist us in crafting Cennox's growth story in a way which attracted interest from multiple industry-knowledgeable potential partners. From the outset of our process, York Capital distinguished itself as the perfect match to partner with our executive team and help drive our strategic vision. We greatly appreciated TM's guidance and attention from beginning to end.
Facility Services Thought Leadership
Facility Services Senior Investment Banking Team
Please reach out to our Facility Services investment banking team if you would like to confidentially discuss market dynamics or a potential transaction regarding your business.