What clients are saying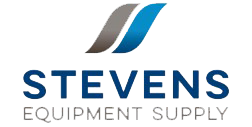 This is the second successful portfolio company exit on which TM Capital has advised Ironwood in the past three years. Their industry knowledge and deal expertise were evident throughout. What really made the team instrumental in closing with a large multinational buyer during the COVID-19 pandemic was their sensitivity to the many nuances of each party's requirements and aspirations. This was one of the more complicated but ultimately satisfying transactions I have been a part of. The TM Capital team executed it with thoughtful strategy, teamwork and poise. Each member of the team was exceptional. They worked together to drive the deal forward to completion, and there was always clear communication and consistent messaging to all parties. I highly recommend TM Capital to anyone considering selling a business, and look forward to working with them again in the future.

TM Capital has been an extraordinary resource for Micromeritics over the last six years. Without their insight and time committed to providing skillful guidance, my company, family, and I would not have achieved the level of success we enjoy today. The TM Capital team led us through a sequence of actions to survive, grow and thrive in a world that was ever-changing. Their entire team was engaged in every step of the process, and their managing partner served as my lead director throughout our journey. When the time came for me to consider a change of control transaction and pass the baton of leadership, TM led us through the process, identifying and engaging a new partner that I consider to be the best in our business. My role at Micromeritics was always a journey: I believe that if you work hard and focus on the correct path, the outcome will be worth the effort. The TM Capital team played an invaluable role in that process. At Micromeritics, we are all family. Speaking for my family and myself, my friends at TM Capital are, and will continue to be, part of our family.
Industrial Manufacturing & Distribution Thought Leadership
Industrial Manufacturing & Distribution Senior Investment Banking Team
Please reach out to our Manufacturing and Distribution investment banking team if you would like to discuss market dynamics or a potential transaction regarding your business.